Community Connection: Ovarian Cancer Canada is looking for volunteers! Could you help?
OVdialogue – consider joining our team in the role of Peer Support Volunteer. Over a few hours each week, you would be part of a team that helps connect people, support conversations and are thought leaders for OVdialogue. This is your opportunity to give back to those who have/continue to support you through the tough times, share your unique experiences, and help celebrate successes. For more details of what this entails, please reach out to @Mfallis (
[email protected]
).
Need some advice about sensitive veins (IVs and blood draws)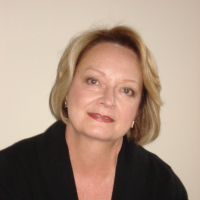 Hi All, 

I'm a 69 year old survivor of HGSOV 3C since early 2017.  Recurrence in December 2018 and now on a clinical trial the past year and a half.  Outside of the standard checks and balances with this disease, and the IVs associated with my first round of chemo, the trial requires monthly blood draws and semi-monthly scans. I've always been an easy "poke" when it comes to blood draws and even IVs even though, apparently, I'm considered a triple threat (veins are very narrow, very deep and they move out of the way of the needle).  But I did notice toward the end of my chemo that it was beginning to become more difficult for them to get my IV inserted.  I thought over time that would improve but I'm now at a place where the mere thought of a blood work or CT scan gives me major heart palpitations.  The past six months it's taken multiple tries to find a vein and more recently, even when they do, the vein collapses mid draw or before scan dye can be infused.  My last scan required 7 tries, ended up with 2 collapsed veins, and then finally the vein they thought would work ended up blowing as soon as the dye began infusing.  That one left with 2ccs of dye in the soft tissues of my arm; fortunately not enough to cause any major pain or trauma but enough to make me want to run from my next CT next week!

I have tried all the tricks; over-hydrating for days before the scan,  warm compresses on my arms, balled up fists. Nothing seems to make them pop.  At my last blood draw this week it took 15 minutes to even find a vein worth trying!  Yes, if I have to go back into chemo I will insist on a port.  But for the sake of one blood draw a month and a scan every two to three months it doesn't seem reasonable to undertake that procedure.  

Has anyone else had issues like this?  What have you done to try to overcome the problem?  Love to hear from you....at least to know I'm not alone.  




Comments