Community Connection: Ovarian Cancer Canada is looking for volunteers! Could you help?
OVdialogue – consider joining our team in the role of Peer Support Volunteer. Over a few hours each week, you would be part of a team that helps connect people, support conversations and are thought leaders for OVdialogue. This is your opportunity to give back to those who have/continue to support you through the tough times, share your unique experiences, and help celebrate successes. For more details of what this entails, please reach out to @Mfallis (
[email protected]
).
CA125 crept up a bit at end of frontline treatment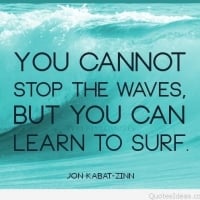 Feeling a bit frustrated and looking for some encouragement. I am still in frontline treatment after diagnosis in February of 3c/4.  I had 4 chemo and then surgery. I have had five chemo post op with Avastin added in 3 treatments ago.  My CA125 has been very slow to decrease but was gradually going down. Four weeks ago it was 83.5 but today it went up to 99. This is the first increase and I am freaking out a little. I had chemo #10 today (last one). Has anyone had a minor increase during treatment but still went on to normal range eventually?
Comments