Community Connection: Ovarian Cancer Canada is looking for volunteers! Could you help?
OVdialogue – consider joining our team in the role of Peer Support Volunteer. Over a few hours each week, you would be part of a team that helps connect people, support conversations and are thought leaders for OVdialogue. This is your opportunity to give back to those who have/continue to support you through the tough times, share your unique experiences, and help celebrate successes. For more details of what this entails, please reach out to @Mfallis (
[email protected]
).
Did you catch my makeover on Cityline?
Hi All
Here is a link to my Cityline makeover last Friday!  I will wear the outfit again, but I'd like the wig to be shorter and lighter.  But what a blast to be pampered for the day!  My daughter Sharyn looked amazing and said the sweetest things. Everyone on the show was so nice and positive.  My grandkids are briefly featured too - they just melt my heart.  It felt so weird seeing myself on TV - the chemo has aged my face and body - all sharp angles, yet puffy from the anti-allergy steroids. The old me would have been cringing about how I looked but the new me is just so darn happy to be alive that I truly enjoyed every moment.  For those not familiar with my journey - they thought my Stage 3C cancer would finish me off by Xmas 2022, but here I am!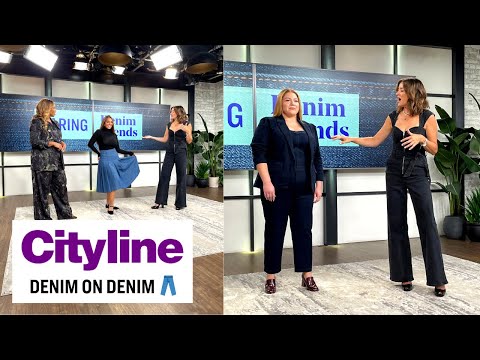 https://www.youtube.com/watch?v=2eiyi1jQsuU
Comments