Community Connection: Ovarian Cancer Canada is looking for volunteers! Could you help?
OVdialogue – consider joining our team in the role of Peer Support Volunteer. Over a few hours each week, you would be part of a team that helps connect people, support conversations and are thought leaders for OVdialogue. This is your opportunity to give back to those who have/continue to support you through the tough times, share your unique experiences, and help celebrate successes. For more details of what this entails, please reach out to @Mfallis (
[email protected]
).
Annual Strategic Planning Survey - LET YOUR VOICE BE HEARD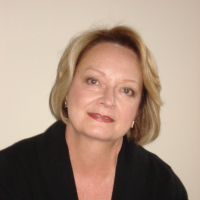 Strategic Planning Survey: It's time for bold change.
Help shape Ovarian Cancer Canada's strategic direction.
Ovarian Cancer Canada champions the health and wellbeing of women with ovarian cancer and others at risk of this disease while advancing research to save lives. As the only registered Canadian charity dedicated to overcoming ovarian cancer, we provide leadership in research, advocacy, and support, so that all those living with and at risk of the disease live fuller, better, longer lives.
To further our research breakthroughs, advocacy efforts, and education and support programs that make a real difference in the lives of so many, we embarked on a strategic planning process. We are setting a bold and ambitious direction for the future that is informed by you, members of our community and dedicated supporters.
Your feedback is very important to us. No matter where you are in Canada or how you're connected to ovarian cancer, you can help shape this vital work.
You are invited to take this anonymous survey that will help set Ovarian Cancer Canada on the path towards a brighter future and further progress against the disease. The survey will take approximately 15-25 minutes to complete.
https://www.surveymonkey.com/r/L8PS89F
The survey will be available until December 31.
If you have any questions about the survey, please contact Cristina Toporas, Director, Strategic Initiatives, Ovarian Cancer Canada at [email protected].
Thank you for your generosity, commitment, and continuous support that will help keep up our unstoppable momentum.
Sincerely,
Ovarian Cancer Canada
This discussion has been closed.