Community Connection: Ovarian Cancer Canada is looking for volunteers! Could you help?
OVdialogue – consider joining our team in the role of Peer Support Volunteer. Over a few hours each week, you would be part of a team that helps connect people, support conversations and are thought leaders for OVdialogue. This is your opportunity to give back to those who have/continue to support you through the tough times, share your unique experiences, and help celebrate successes. For more details of what this entails, please reach out to @Mfallis (
[email protected]
).
LOOKING FOR VOLUNTEERS TO HELP SUPPORT OUR OVdialogue COMMUNITY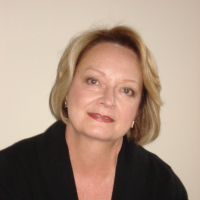 My friends and Teal Sisters, 
Our site is growing by leaps and bounds. Members reaching out need their posts acknowledged; sometimes just a word of encouragement goes a long way.  Other times just knowing someone is listening and cares is all that's needed.  New members often need help navigating the site.  Some need help in finding reliable information or connecting with others with similar issues. Other's would value good chuckle from time to time.  Two years ago we launched a pilot program to "staff" OVdialogue with volunteer peer support.  Yes, OCC graciously provide us with the technical forum that allows our 24/7 communication  At the time the small pilot group were called Community Champions and represented survivors in almost all regions of Canada.  
Over time the role has evolved.  Volunteers have come and gone. And the group name is now changed to Peer Support Volunteer, a title that more accurately reflects the nature of the work.  Today we have but three PSV's supporting our community: 
@jiselle16
, CountryLiving and Annie1950 and who I can't thank enough for the work they do to support our members.  But three is not enough if we continue to expect the volunteers not to commit more extensive personal time than is comfortable for them.  Some visit the site every day, sometimes just acknowledging a new member, sometimes providing information or sharing an experience.  But most visit the site periodically as personal time permits.  And the expectations of the role have been significantly modified since original inception to enable anyone to leverage their own experience and knowledge of the site to benefit members as needed.  Here is a short profile of the role, 
·        

          Assist new members in navigation of the site where needed
·         Support connections between members with common interests
·         Engage in timely communication and response to new postings and questions
·         Support direction to resources within the OCC portfolio of information and on the site itself
·         Provide input to site and process improvements
·         Escalate any "difficult" situations, outside the PSV's comfort level to support, to the site Moderator for management and notification to OCC as site host 
What's in it for you?  Well it is voluntary so there is no monetary inducement.  But there is a significant satisfaction to giving back to this community, one that has likely supported you in past.  And this year in particular we are looking to make improvements to the site, visually and functionally, so an opportunity to help form the look and feel of OVdialogue as we move into the future.
The work is neither labour intensive nor takes up much time....maybe an hour a week on average. 
If you're interested in learning more about our team and where you might contribute, you can leave me a note as a comment or Message me privately.  I'm happy to answer any questions you might have.....
Fearless  
Comments
This discussion has been closed.