Community Connection: Ovarian Cancer Canada is looking for volunteers! Could you help?
OVdialogue – consider joining our team in the role of Peer Support Volunteer. Over a few hours each week, you would be part of a team that helps connect people, support conversations and are thought leaders for OVdialogue. This is your opportunity to give back to those who have/continue to support you through the tough times, share your unique experiences, and help celebrate successes. For more details of what this entails, please reach out to @Mfallis (
[email protected]
).
MARCH 23 - 7PM ET - Monthly Speaker Series: Learning to manage your fear of cancer recurrence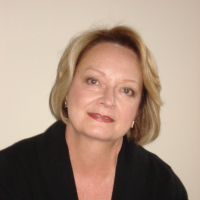 On  Wednesday, March 23 at 7:00 pm ET, attend "Learning to manage your fear of cancer recurrence" with Professor Sophie Lebel, a clinical psychologist and professor at the University of Ottawa.
Professor Label will share insights and strategies on managing your fear of recurrence and will be joined by Teal Sisters sharing their personal tips and experiences.
This free event will be hosted on Zoom. A question-and-answer period will follow the presentation. You can submit your questions in advance to [email protected].
To Register to attend: https://ovariancanada.org/Events/Find-Local-Events/2022/March/Speaker-Series-March-23-2022
Professor Sophie Lebel is a professor at the University of Ottawa and clinical psychologist with a focus on cancer survivorship and psychosocial interventions. She has contributed to the definition and measurement of fear of cancer recurrence and clinical recurrence, validated a model of fear of cancer recurrence, and co-developed a cognitive existential group intervention for survivors that has been tested through clinical trials, including with women with ovarian cancer.
She is the director of the Interdisciplinary Psychosocial Oncology Research Group and Laboratory, an initiative that brings together researchers, health care providers, community partners, and trainees with an interest in helping cancer patients and their loved ones in the Greater Ottawa region. Clinically, Dr. Lebel helps cancer patients and their caregivers with adjustment difficulties throughout the disease trajectory.