Community Connection: Ovarian Cancer Canada is looking for volunteers! Could you help?
OVdialogue – consider joining our team in the role of Peer Support Volunteer. Over a few hours each week, you would be part of a team that helps connect people, support conversations and are thought leaders for OVdialogue. This is your opportunity to give back to those who have/continue to support you through the tough times, share your unique experiences, and help celebrate successes. For more details of what this entails, please reach out to @Mfallis (
[email protected]
).
TEAL TEAS (Zoom Platform) - 2022 SCHEDULE AND ANNOUNCEMENTS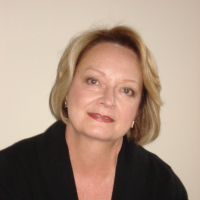 OCC is thrilled to provide this important space for women across the country to connect with one another using the Zoom platform. 
These gatherings are not professionally facilitated support groups nor are they recorded, rather, they are meant to be a place for connection and conversation, organically, to reach more Teal Sisters from coast to coast.   
They have created three options to attend, normally on the Tuesday, Wednesday and Thursday (usually 6pm ET) the last week of each month; one targeted to Young Survivors, one  a general session, and one for Survivors of 10 years or more.
The Tea's require registration and have limited space on a first come first serve. Once the rooms are full there will be no further access for that Teal Tea.
For questions, or to reach us for any reason on this Teal Tea resource please email [email protected]
For the most current schedule and to register please click the link below:
https://ovariancanada.org/Events/Find-Local-Events
PLEASE NOTE FOR JANUARY the schedule as moved ahead a week.  The 18th will be a session for all who wish to participate, the 19th for Young Survivors, and the 20th for those survivors of 10 years or more.  Use the link above for more information  and to register for the Zoom link to participate.
Comments