Community Connection: Ovarian Cancer Canada is looking for volunteers! Could you help?
OVdialogue – consider joining our team in the role of Peer Support Volunteer. Over a few hours each week, you would be part of a team that helps connect people, support conversations and are thought leaders for OVdialogue. This is your opportunity to give back to those who have/continue to support you through the tough times, share your unique experiences, and help celebrate successes. For more details of what this entails, please reach out to @Mfallis (
[email protected]
).
2021 FALL SYMPOSIUM WRAP-UP & Links to videos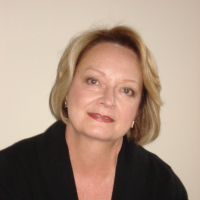 edited November 2021
in Events
 Hi All, 
I hope, for those who attended this weekend, you got some valuable information while also feeling even more connected to our national community. 
If we want these to continue in future, your feedback is very important to the OCC who spend countless hours planning and organizing and hosting this event.  Any comments you wish to leave here I will share with OCC. Otherwise, if you didn't complete the survey, here is the link  Here is the link to the online survey: 
surveymonkey.com/r/CL68FWM
For those unable to attend all of the sessions or those wishing to refresh what they heard over the past two days, the presentations have been videotaped and will be posted on the OCC website soon. I will provide a heads up and link to the videos once they are available.
Cheers...and back to weekend chores.
UPDATE:
We've been advised, for those who registered for the Symposium and received their log in information, he event platform will remain open for the next few weeks. To find slide presentations and resources, 
log in to Pheedloop
 and click on the "Sessions" tab.


Otherwise, a limited number of the sessions have been posted on the Ovarian Cancer Canada website at 
https://ovariancanada.org/Living-with-Ovarian-Cancer/Webinar-Series