Community Connection: Ovarian Cancer Canada is looking for volunteers! Could you help?
OVdialogue – consider joining our team in the role of Peer Support Volunteer. Over a few hours each week, you would be part of a team that helps connect people, support conversations and are thought leaders for OVdialogue. This is your opportunity to give back to those who have/continue to support you through the tough times, share your unique experiences, and help celebrate successes. For more details of what this entails, please reach out to @Mfallis (
[email protected]
).
Post chemo Reactions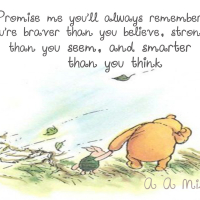 Hi everyone,
first cycle of IV taxol, and Carboplatin IP on October 26.The treatment itself was ok other than the IP part where I couldn't go to the bathroom following prolapse surgery where they pump you full of fluid. Had to use a bed pan which felt very humiliating for me. Wondering if anyone with IP treatment had any advice. 
I was given olanzapine for breakthrough nausea and dexamethasone the flooring two days for breakthrough nausea. Olanzapine didn't work! Was vomiting every 1 hour since 3am. Couldn't even hold didn't water. Had to wait until I could reach the nursing line at 9 am to get a new prescription which for now seems to be keeping the nausea to a lower level and I can eat. I have also noticed a rash on my cheek and my face feels hot this morning. 
Did anyone develop a rash like this. Are this reactions an indication that a dose reaction is necessary? 
Thanks in advance for reading this long note!
Comments