Community Connection: Ovarian Cancer Canada is looking for volunteers! Could you help?
OVdialogue – consider joining our team in the role of Peer Support Volunteer. Over a few hours each week, you would be part of a team that helps connect people, support conversations and are thought leaders for OVdialogue. This is your opportunity to give back to those who have/continue to support you through the tough times, share your unique experiences, and help celebrate successes. For more details of what this entails, please reach out to @Mfallis (
[email protected]
).
Every Woman Study results - link to recorded session now available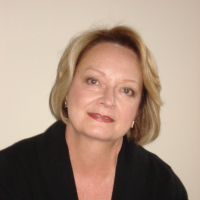 For those newer members, last fall there was an open call to participate in a very detailed and extensive survey on the state of support for us; the findings to eventually help inform the programs and events offered by OCC as only one outcome of the results.  Those who attended our Symposium might have heard some of the preliminary findings. This is now the culmination of months of analysis on what you said.......so, 
On Wednesday, October 13, 2021 at 7:00 pm ET, you are invited to attend "An account of ovarian cancer in Canada, as told by Canadians" with Dr. Alicia Tone and Cailey Crawford from Ovarian Cancer Canada. 
Nearly 600 Canadians diagnosed with ovarian cancer shared their lived experiences in a comprehensive study focused on the impact of this disease. Dr. Alicia Tone and Cailey Crawford share findings of the Every Woman Study: Canadian Edition, the most extensive survey of its kind. Find out what the results tell us about the path to diagnosis, treatment, and supportive care in Canada. Importantly, hear how this important evidence is informing Ovarian Cancer Canada's next steps in advocacy.
This free event will be hosted on Zoom. A question-and-answer period will follow the presentation. You can submit your questions in advance to [email protected].
To register to attend this free event go to: 
http://noca.convio.net/site/Calendar?id=101145&view=Detail&_ga=2.198049775.1118043576.1633350416-56595138.1630414407

Comments