Community Connection: Ovarian Cancer Canada is looking for volunteers! Could you help?
OVdialogue – consider joining our team in the role of Peer Support Volunteer. Over a few hours each week, you would be part of a team that helps connect people, support conversations and are thought leaders for OVdialogue. This is your opportunity to give back to those who have/continue to support you through the tough times, share your unique experiences, and help celebrate successes. For more details of what this entails, please reach out to @Mfallis (
[email protected]
).
OCC Virtual Fall Symposium - Nov 5/6 - REGISTRATION NOW OPEN - AGENDA UPDATED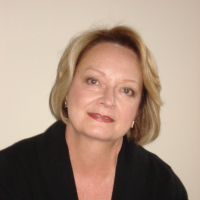 edited November 2021
in Events
Hopefully you've all held the date. You don't want to miss this year's fall Symposium. I know I'll be there.  Here's an overview on what you can expect, and the link to register.
Hear about progress against ovarian cancer as you learn from leading experts at Ovarian Cancer Canada's Fall Symposium. This nationwide, bilingual event is hosted online to bring you special opportunities connect with the community.
In addition to showcasing an exciting line-up of speakers, the Fall Symposium provides a safe space for women living with the disease, their caregivers, friends, and families to ask questions, build connections, and support one another.
Register for free today
http://noca.convio.net/site/Calendar?id=101164&view=Detail&s_locale=en_CA&_ga=2.218367952.876531773.1633557377-81262107.1582745669

---
Agenda UPDATED


Friday, November 5
4:45 – 5:45 p.m. ET
Skincare and Cosmetics Workshop for Teal Sisters
Hosted by Ovarian Cancer Canada in partnership with Look Good Feel Better, this hands-on workshop is for Teal Sisters living with ovarian cancer and pre-registration is required. Learn tips and techniques on caring for sensitive skin, managing the loss of brows and lashes, using colour cosmetics, and more. Space is limited, sign up today.6:00 – 7:10 p.m. ET
Powered by Impact
At this jam-packed session, get to know CEO Tania Vrionis as she connects with Erin Barrett, our new Board Chair. From there, learn about the impact made possible by your donations and fundraising in support of Ovarian Cancer Canada. Then hear from community champions about how this important cause affects their lives and how they are giving back.7:15 – 7:45 p.m. ET
Meet and greet
This is your opportunity to meet and connect with other Symposium attendees tuning in from throughout your region. You'll also hear about the valuable resources Ovarian Cancer Canada offers women and families affected by this disease.7:50 – 8:50 p.m. ET
Breakout sessionsFinding purpose and healing through journaling
Carolyn Carleton, Author
A hands-on workshop inviting you to discover how journaling can support an attitude of gratitude while empowering us to live each day with intention and bravery. Find out about the therapeutic benefits of putting pen to paper.Yoga and movement
Tyla Arnason, Certified Yoga Therapist, The Yoga Effect Calgary
Wind down with relaxing session as you process the day's events. Practice gentle, calming movements as you centre your breath and ease into the evening. 
Saturday, November 6
9:45 – 10:45 a.m. ET
Skincare and Cosmetics Workshop for Teal Sisters
Hosted by Ovarian Cancer Canada in partnership with Look Good Feel Better, this hands-on workshop is for Teal Sisters living with ovarian cancer and pre-registration is required. Learn tips and techniques on caring for sensitive skin, managing the loss of brows and lashes, using colour cosmetics, and more. Space is limited, sign up today.11:00 – 11:05 a.m. ET
Welcome
Stephanie Gosselin, Regional Director, Ovarian Cancer Canada11:05 a.m. – 12:05 p.m. ET
Scientific progress against ovarian cancer
Dr. Stéphanie Lheureux, Clinician Investigator, Princess Margaret Cancer Centre; Dr. Claude Perreault, Principal Investigator, Immunobiology Research Unit, IRIC, Université de Montréal; Dr. Barbara Vanderhyden, Corinne Boyer Chair in Ovarian Cancer Research, University of Ottawa
In its third of five years, Ovarian Cancer Canada's OvCAN initiative is seeing initial results. Hear about scientific models being finalized, new drugs being tested, and clinical trials getting underway. This, as Ovarian Cancer Canada continues to build scientific capacity by expanding tissue banks, providing grants and awards for young scientists, and continuing strategic partnerships. Hope is on the horizon.12:10 – 12:40 p.m. ET
Breakout sessionsHow the pandemic affects cancer care
Dr. Hal Hirte, Medical Oncologist, Juravinski Cancer Centre
While safe pathways to cancer care are available, the experience of medical appointments changed in efforts to minimize potential exposure to COVID-19. Find out how to get the most out of your virtual visits. Hear about key learnings in healthcare from over the course of the pandemic, and get practical advice on how you can be your best advocate in the new normal.Cannabis and cancer: What you need to know
Erin Francis, Pharmacist, Extend Pharmacy
While many claim medical cannabis can help manage symptoms related to cancer and side effects of treatment, scientific evidence is limited. In fact, studies on the effectiveness of cannabis has shown mixed results. This session considers the latest information, examines the risks and benefits of cannabis, and sheds light on ongoing research.12:40 – 1:10 p.m. ET
Lunch and a show
During the break, visit the lobby to learn more about Ovarian Cancer Canada's programs and resources to support women living with ovarian cancer.Be amazed
Jeff Newman, Mentalist, Magician
Partake in a unique and fun experience as mind-reading and magic come together to hilarious effect. Plenty of surprises and laughter are guaranteed. You'll have to see it to believe it.1:10 – 2:10 p.m. ET
The power of genetics: What it means to you and your family
Sylvia Horn, Teal Sister; Katie Lark, Pre-vivor; Jeanna McCuaig, Genetic Counsellor, Princess Margaret Cancer Centre; Peggy Pickett, Teal Sister. Moderated by Alicia Tone, Scientific Advisor, Ovarian Cancer Canada
Learning about your genetic makeup can help your healthcare team target treatment, or even help save the lives of those you love. A panel discusses the importance of knowing your genes, whether you are in treatment, concerned about the health and wellbeing of your family, or both. Look forward to practical advice on talking to your family about genetics and how certain gene mutations affect risk for ovarian cancer and other diseases.2:15 – 3:00 p.m. ET
Integrative Medicine: A combined approach to care
Dr. Caitlyn Keates, Naturopathic Doctor, The Centre for Health Innovation
Combining conventional treatment with complementary therapies, integrative cancer therapy is aimed at managing symptoms and side effects. Hear how a multi-disciplinary team can work together to treat the whole person using different therapies proven to improve quality of life by reducing fatigue, pain, and anxiety.3:00 – 3:15 p.m. ET
Mindful meditation
Tyla Arnason, Certified Yoga Therapist, The Yoga Effect Calgary
Enjoy a stretch and experience how yoga can support a path to recovery, healing and wellbeing.3:15 – 4:00 p.m. ET
Managing the side effects of treatment
Christa Slatnik, Nurse Practitioner, CancerCare Manitoba
Treatment for ovarian cancer is associated with a range of side effects. From nausea and loss of appetite to fatigue and neuropathy, everyone's experiences are a bit different. Learn about common side effects and importantly, find out how you can effectively treat and reduce them.4:05 – 4:50 p.m. ET
Navigating the system of care: Practical advice for your journey
Arrow Big Smoke, Indigenous Cancer Patient Navigator, Cancer Care Alberta; Britney Chodkiewicz, Adolescent and Young Adult Nurse Navigator, Cross Cancer Institute; Bailey Creech, Nurse Navigator, Lloydminster Community Cancer Centre
Oncology nurse navigators are available at some, but not all, cancer centres and hospitals. They are improving supportive care of people in treatment by enabling informed decision making and helping to overcome barriers to care. Here, nurse navigators share what every cancer patient needs to know and provide actionable advice on how to get what you need from a complex health system, regardless of whether your cancer centre has navigators in place.4:50 – 5:00 p.m. ET
Event close and evaluation
Your feedback is important and it helps inform planning of future education events. Please be sure to complete a program evaluation.

Get the most out of this event
Once you log in to PheedLoop, here's what you'll need to know:
Click the "Session" tab in the teal section on the left-hand side of your screen to find a list of all the sessions you can attend.A live video stream will begin when each session starts.Most sessions are set up in webinar format, which means the only people on camera are the speakers and hosts. You may be invited to join the conversation during interactive sessions.When attending interactive breakout sessions, enable your audio and camera if you would like to be seen and heard as you connect with other attendees and speakers. Importantly, please mute your microphone when others are speaking.Chat with other guests and presenters using the chat feature on the right-hand side of your screen. This chat function is available during all sessions and will be monitored by Ovarian Cancer Canada staff and volunteers.To meet other attendees, select the "Networking" tab on the teal left-hand side of your screen.
Here are some tips to help ensure the best virtual event experience:
Ensure that you have a strong internet connection.Use a desktop computer or laptop to enjoy the full event and use an up-to-date internet browser such as FireFox, Google Chrome, or Microsoft Edge.Ensure you do not have a network or VPN setting that could block access to the streaming platform.Log in and explore PheedLoop, the virtual event platform, before the event begins. Update your profile to let other attendees know who you are and where you're from. You can even add a picture if you like.Build your personal schedule by selecting "Filter" and choosing your preferred language track. Click the small "+" icon in the top left corner of your session selections to add them to your schedule. You'll see a checkmark alongside each successfully added session.To view your schedule, select "Filter" and choose "Personal Schedule."If you have any questions or need assistance accessing the virtual event platform, please contact Ashley Law, Community Engagement and Events Associate at 

[email protected]

.
---


Comments