Community Connection: Ovarian Cancer Canada is looking for volunteers! Could you help?
OVdialogue – consider joining our team in the role of Peer Support Volunteer. Over a few hours each week, you would be part of a team that helps connect people, support conversations and are thought leaders for OVdialogue. This is your opportunity to give back to those who have/continue to support you through the tough times, share your unique experiences, and help celebrate successes. For more details of what this entails, please reach out to @Mfallis (
[email protected]
).
Calling Teal Sisters across Canada. - Volunteers Still Needed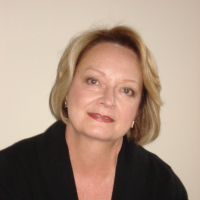 It's been exciting to see the growth of our OVdialogue community these past few months as more and more survivors across the country have become aware of us.  Always on the look out for ways to better support all of you, and in the spirit of our peer led community, 
we are implementing a team we will call our
Community Champions
to assist me in ensuring you get the most fulsome support possible..  As you know, health systems differ by province, sometimes even within each province.  Locally there are support groups and services that may be available locally but fly under the radar screen of myself and OCC.  And timely acknowledgement of each new post is becoming difficult to achieve for me alone.  
Last year we conducted a very quiet pilot of this function with a skeleton group of volunteers; a few having committed to continuing to represent their communities:
"walkabout" in BC,
"Bluebird" in AB, 
"Countryliving" and "Jiselle16" in ON
and I will continue to support nationally.  
Today, I'm reaching out for volunteers who would be interested in a more committed role supporting our members in MAN, SASK, PEI, NB, NS, NFLD and QUE (English speaking community), although we would also welcome interest from anyone in BC and AB and ON. 
The commitment we ask is a minimum of only 1 hour per week; more only if you have the interest and capacity. There will be an orientation session and occasional all-team check-ins, likely no more than an hour quarterly. But your personal capacity to engage will always be respected.  Some basic knowledge of the workings of your provincial health system, and local resources would be very helpful. 
If you have an interest in exploring the opportunity, please reach out to me either here or in private message for further detail and discussion....no pressure. 
Many thanks, in advance, for considering joining our volunteer team....,
Fearless (Kathi)
Comments