Community Connection: Ovarian Cancer Canada is looking for volunteers! Could you help?
OVdialogue – consider joining our team in the role of Peer Support Volunteer. Over a few hours each week, you would be part of a team that helps connect people, support conversations and are thought leaders for OVdialogue. This is your opportunity to give back to those who have/continue to support you through the tough times, share your unique experiences, and help celebrate successes. For more details of what this entails, please reach out to @Mfallis (
[email protected]
).
Travel Insurance for Cancer patients....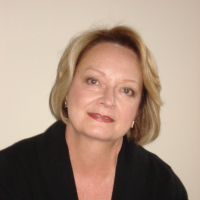 On today's OVdialogue live chat one of our members asked about travel insurance for those of us in treatment or with a cancer history. Now that we're hopefully getting closer to opening things up to travel again, out of province and internationally, this is a topic that many might have an interest in learning about. Does anyone have any recent experience with arranging for travel insurance that they can share with us all?  I will also reach out to OCC to see if they have any information that we can share on this site.
Welcoming any input from our "travellers" .......
Comments