Community Connection: Ovarian Cancer Canada is looking for volunteers! Could you help?
OVdialogue – consider joining our team in the role of Peer Support Volunteer. Over a few hours each week, you would be part of a team that helps connect people, support conversations and are thought leaders for OVdialogue. This is your opportunity to give back to those who have/continue to support you through the tough times, share your unique experiences, and help celebrate successes. For more details of what this entails, please reach out to @Mfallis (
[email protected]
).
DEMYSTIFYING CLINICAL TRIALS - A free, virtual session February 24 - 7pm EST - Register Today!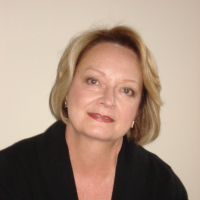 edited February 2021
in Events
You've asked, we've answered: a new series of education and support events are coming your way! Ovarian Cancer Canada is pleased to announce a virtual monthly speaker series for women living with ovarian cancer and their family and friends, with leading experts from across Canada.

Join us on Wednesday, February 24 - 7pm EST- for our first session, Demystifying Clinical Trials with Dr. Stephanie Lheureux, Gynecologic Oncology and Clinician Investigator at Princess Margaret Cancer Centre, Valerie Bowering, Drug Development Program-Phase II- Clinical Research Manager, and Kathleen Robb, Teal Sister.
Register for free today at
http://noca.convio.net/site/Calendar?id=101023&view=Detail
Comments