Community Connection: Ovarian Cancer Canada is looking for volunteers! Could you help?
OVdialogue – consider joining our team in the role of Peer Support Volunteer. Over a few hours each week, you would be part of a team that helps connect people, support conversations and are thought leaders for OVdialogue. This is your opportunity to give back to those who have/continue to support you through the tough times, share your unique experiences, and help celebrate successes. For more details of what this entails, please reach out to @Mfallis (
[email protected]
).
OCC 2021 - An opportunity to provide input and influence this year's calendar of events and programs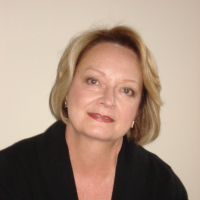 Hello Everyone, 
As you know, along with fostering our connection with one another through OVdialogue, Ovarian Cancer Canada provides us with support in so many other ways. Currently they are planning the 2021 calendar of events and programs and have asked for our input, ideas, and insights to help ensure this years' calendar will best meet our needs.
2021 will encompass new educational and support events and resources. These could take many forms including virtual meetings, interactive workshops, panel presentations, a speaker series...even another symposium similar to what we experienced this past September.  They believe it critical to ensure our particular needs and interests are considered as they plan forward.   To that end, they would appreciate hearing your views on topics and themes of interest to our community, including your thoughts on topics they are currently considering. These include:
The role of the Nurse Navigator and what he or she can do for you
Complementary and integrative medicine
Hygiene of life and treatments
Testimonials from Teal sisters
Treatments and their side effects
Please take the time to share your thoughts on these topics or suggest any other topics or activities that would be of value to you and our community.  Your feedback will help guide their planning to better meet our needs.

Your input is requested by January 29 and you can share your thoughts either by using the comment function to this discussion thread, or by contacting Tracy Kolwich, Regional Director, Ovarian Cancer Canada directly in private message to @TracyOCC or email [email protected]. 



Comments
This discussion has been closed.