Community Connection: Ovarian Cancer Canada is looking for volunteers! Could you help?
OVdialogue – consider joining our team in the role of Peer Support Volunteer. Over a few hours each week, you would be part of a team that helps connect people, support conversations and are thought leaders for OVdialogue. This is your opportunity to give back to those who have/continue to support you through the tough times, share your unique experiences, and help celebrate successes. For more details of what this entails, please reach out to @Mfallis (
[email protected]
).
Low Sexual Desire/Libido...looking for help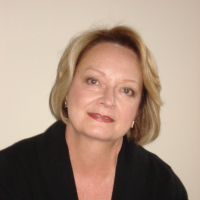 @cassiemastro .....I have cut and pasted your introduction into a new Discussion topic to ensure it doesn't get buried within the introduction topic.  To all in the group, hopefully some of you can provide her with some support.  Our new member here is cassiemastro. 

"Hi everybody! Brand new here. I'm 22yr old and I was diagnosed in 2015 with juvenile granulosa cell OVCA stage 1C. Only had surgery to remove my right ovary and Fallopian tube and have been in remission ever since. I'm currently struggling with poor sexual drive/libido and wondering if anyone else is also struggling and would appreciate others tips! "
Comments