Community Connection: Ovarian Cancer Canada is looking for volunteers! Could you help?
OVdialogue – consider joining our team in the role of Peer Support Volunteer. Over a few hours each week, you would be part of a team that helps connect people, support conversations and are thought leaders for OVdialogue. This is your opportunity to give back to those who have/continue to support you through the tough times, share your unique experiences, and help celebrate successes. For more details of what this entails, please reach out to @Mfallis (
[email protected]
).
OUR HOLIDAY GREETINGS HOME.....leave your holiday & new years' messages & reflections here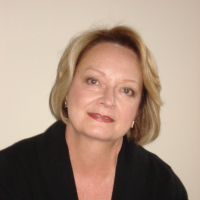 I thought to create this thread for any of us wishing to share a holiday greeting or new years' message to the members of our community, our caregivers  and the staff at OCC.To begin this thread, I've copied and pasted a lovely and thoughtful message from @KarenBemi that she shared with our live chat group this past Thursday. 
"
For those still doing treatments...I wish you nothing but successful, pain and side-effect free treatmentsFor those who do not get to spend the holiday's with your loved ones...I wish you peace and happiness through the holiday's in however you are able to spend them.To those who live in fear, I wish I could take that fear away so you will have less weight on your shouldersTo those that are doing well this holiday season, I wish you continued happiness and love.To all of us ladies, I wish us all peace, love and hope this year.  2020 has not been good but...it could have been worse for people like us.  So, I will take the holiday to reflect on how lucky I am to be able to live my life (as restricted as it is) to the fullest and that I am able to be here in this group to listen to everyone and maybe help a little.
So...If I don't chat with you next week...Happy Holidays to you all. " 
KarenBemi
Comments
This discussion has been closed.