Community Connection: Ovarian Cancer Canada is looking for volunteers! Could you help?
OVdialogue – consider joining our team in the role of Peer Support Volunteer. Over a few hours each week, you would be part of a team that helps connect people, support conversations and are thought leaders for OVdialogue. This is your opportunity to give back to those who have/continue to support you through the tough times, share your unique experiences, and help celebrate successes. For more details of what this entails, please reach out to @Mfallis (
[email protected]
).
TEAL THURSDAYS - Sign in and CLICK HERE TO ENTER LIVE DAYTIME ONLINE CHAT (1pm EST)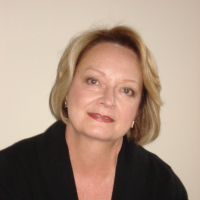 We're excited to welcome you to Teal Thursdays, a DAYTIME version of the Tuesday evening online chat that is becoming more and more popular as a way to connect with each other real-time. Starting Thursday July 30th, join us weekly at 1:00 pm EST to engage with each other on hot topics, share information and experience, maybe  have a giggle or two or help wipe away someone's tears or just fluff out our tutus and dance the day away.  Hope to 'see' you there !



Comments