Community Connection: Ovarian Cancer Canada is looking for volunteers! Could you help?
OVdialogue – consider joining our team in the role of Peer Support Volunteer. Over a few hours each week, you would be part of a team that helps connect people, support conversations and are thought leaders for OVdialogue. This is your opportunity to give back to those who have/continue to support you through the tough times, share your unique experiences, and help celebrate successes. For more details of what this entails, please reach out to @Mfallis (
[email protected]
).
It's Canada Day, eh !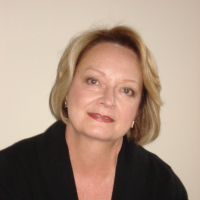 Happy Canada Day everyone!  Given all the restrictions around the pandemic, what is everyone doing to celebrate this wonderful country of ours? 
For me, a sign on my lawn, maple leaf masks and a quiet BBQ with my husband when he gets home from work.  Yes, work.  He's in the winery biz out here in Prince Edward County so it will be a busy day for him doing tours and tastings...all with his Canada Day mask and maintaining social distancing and lots of hand washing, of course.